Established October 2002, the Center for Black Literature's mission is to expand, broaden, and enrich the public's knowledge and appreciation of Black literature.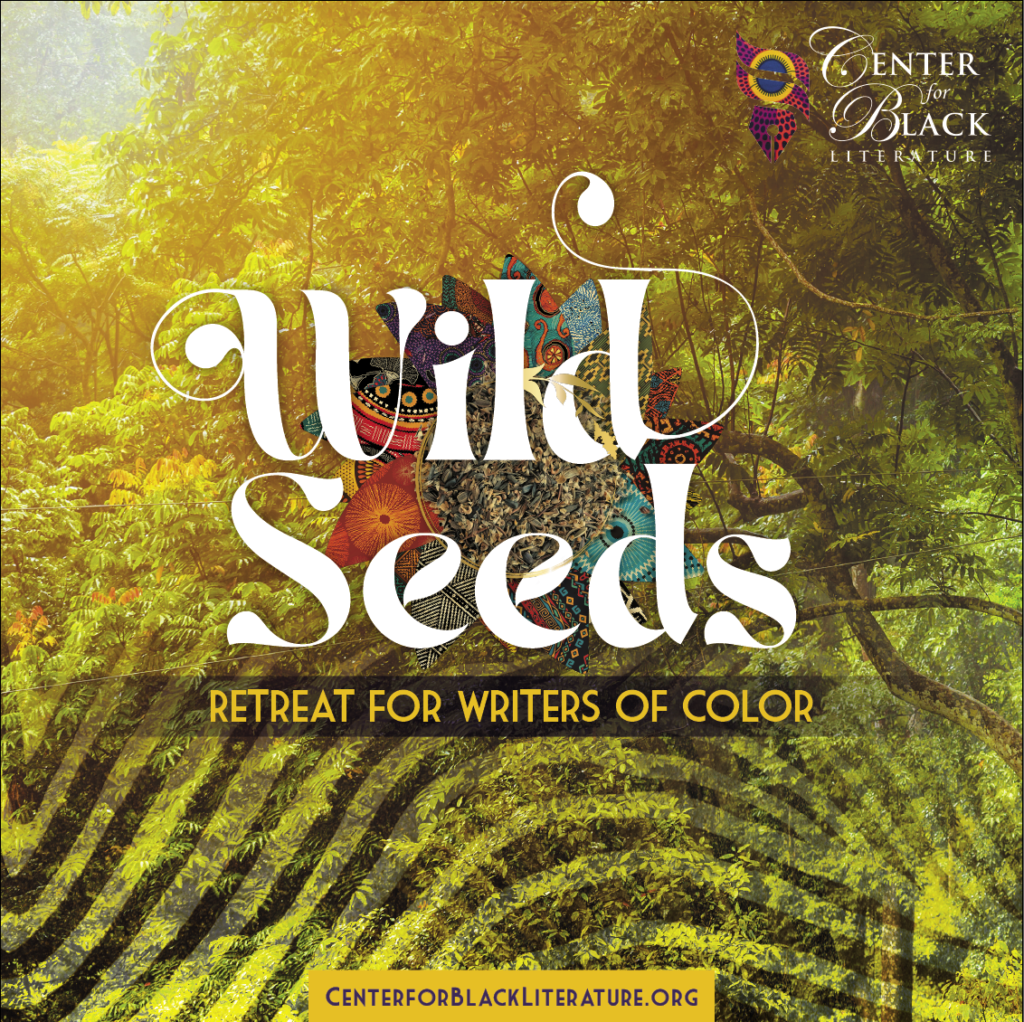 The Wild Seeds Retreat for Writers of Color Returns to Medgar Evers College in Brooklyn (February 2023)
We are thrilled to announce that novelist Kia Corthron and poet Willie Perdomo will join the Center as faculty for the Winter 2023 four-day writers retreat at Medgar Evers College, CUNY. The dates are February 23 - 26, 2023 in Brooklyn, New York. THE DEADLINE TO APPLY IS TUESDAY, JANUARY 31, 23023 (11:59 pm ET).
Aspiring writers (21 and over) are encouraged to apply! Get more info HERE. The application is downloadable online.
Visitors to Medgar Evers College, including to this retreat, must show proof of a COVID-19 vaccination.
Calling All Black Speculative Fiction Students, Readers, Writers, Scholars, and Fans: This symposium is for you! The 2023 National Black Writers Conference Biennial Symposium (NBWC2023) is coming to Medgar Evers College from March 31 to April 1, 2023. Registration details are coming soon! Sign up HERE to get the details as soon as we go live!
Watch "Writers On Writing" on YouTube!
Interviews Conducted by Dr. Brenda M. Greene
WESLEY BROWN



Dr. Brenda M. Greene interviews Wesley Brown, author of Blue in Green (Blank Forms, 2022). Greene and Brown discuss his motivation for writing this novella, which captures an evening with Miles Davis after he has been assaulted by the police. Miles reflects on musicians such as Dizzy Gillespie, Thelonious Monk, Billie Holiday, Lena Horne, Clarke Terry, and Eartha Kitt among others. Brown skillfully captures the rhythm and cadence of their speech. The reader also gets the perspective of Miles relationship with Frances Taylor Davis, his first wife. Wesley Brown is the author of three published novels, four produced plays, and the short story collectionDance of the Infidels (Concord ePress, 2017). He is professor emeritus of English at Rutgers University. Brown wrote the narration for a segment of the 1997 PBS documentary W.E.B. Du Bois: A Biography in Four Voices. 
DAHLMA LLANOS-FIGUEROA



Dr. Greene interviews Dahlma Llanos-Figueroa, author of A Woman of Endurance (Amistad, 2022). They discuss the award-winning author's motivation for writing this historical novel set in the nineteenth century and steeped in the culture of Africa and Puerto Rico. Llanos-Figueroa is the author of Daughters of the Stone, a 2010 Finalist for the PEN/Robert W. Bingham Prize. Her work appears in several anthologies, including Bronx Memoir Project and Chicken Soup for the Latino Soul.
About the Center for Black Literature at Medgar Evers College, CUNY
For 20 years, the programs of the Center for Black Literature (CBL) have had a dynamic impact in the literary field. The highly anticipated author readings and book signings, journals, symposia, conferences, panel discussions, and writing workshops—and the Center's intellectual and accessible approach to programming—form an integrative approach to programming that sets CBL apart from others. CBL's events are known for the way they ensure that Black literary scholarship and conversations are valued and sustained.
To carry out our literary programs and special events, we depend on financial support from the public. Donations are welcome year-round. Click HERE to make a donation today. Thank you in advance!
...
The Center for Black Literature at Medgar Evers College is supported in part by an American Rescue Plan Act grant from the National Endowment for the Arts to support general operating expenses in response to the COVID-19 pandemic.

Sign-up to receive news about our own programs and much more!
Copyright © 2022 All rights reserved. | Center for Black Literature at Medgar Evers College, CUNY.