Established in 2002, the Center's mission is to expand, broaden, and enrich the public's knowledge and appreciation of Black literature.
What We're EXCITED About at CBL...
"Letters to America"
Members of our Dr. Edith Rock Writing Workshop for Elders will present a special reading titled Letters to America. The senior writers of this workshop, who hail from around the country and throughout the Caribbean, have questions about the future of America. They have a vision, too. Join us for what promises to be an insightful afternoon. This is a free virtual event taking place Sunday, June 26, 2022 (2:00 pm - 4:00 pm ET). To learn more and to register, click HERE.
SAVE THE DATE: 10.20.22
Founded in October 2002, the Center for Black Literature (CBL) has been committed to its mission to broaden and enrich the public's knowledge and aesthetic appreciation of the value of Black literature for 20 years.
To commemorate this milestone, we are hosting the CBL 20th Anniversary Jubilee: A Cultural and Literary Arts Experience on Thursday, October 20, 2022. We aim to make this a live, in-person event in Brooklyn, New York! We ask that you save the date for what promises to be a memorable event.
More details to be announced the last week of June!
Please sign up to our email list to be the first to receive updates. Click HERE to subscribe to our newsletter.
Select 2022 "Writers On Writing" Radio Program Highlights
DR. EDDIE S. GLAUDE JR.



Dr. Eddie S. Glaude Jr. is a passionate educator, author, political commentator, and public intellectual who examines the complex dynamics of the American experience.Dr. Brenda M. Greene interviews Dr. Eddie S. Glaude Jr., author of the New York Times bestseller Begin Again: James Baldwin's America and Its Urgent Lessons for Our Own (Crown, 2020). Drs. Greene and Glaude discuss concepts that frame Glaude's discussion of Baldwin. These include "The Big Lie," "White Fear," "Disremembering," and "Aftertimes." Dr. Glaude discusses his motivation for writing the book, which is a blend of the impact of Baldwin on Glaude's personal life and an analysis of Baldwin's views on issues such as race, politics, the civil rights movements, and democracy in America.
To watch the video, HERE.
JAMAL GREENE
Jamal Greene is a constitutional law expert whose scholarship focuses on the structure of legal and constitutional argument. He teaches constitutional law, comparative constitutional law, the law of the political process, First Amendment, and federal courts. Greene is the author of the book How Rights Went Wrong: Why Our Obsession with Rights Is Tearing America Apart (HMH, 2021). He is also the author of numerous law review articles and has written in-depth about the Supreme Court, constitutional rights adjudication, and the constitutional theory of originalism, including "Rights as Trumps?" (Harvard Law Review, Foreword for the 2017–2018 Supreme Court term); "Rule Originalism" (Columbia Law Review, 2016); and "The Anticanon" (Harvard Law Review, 2011), an examination of Supreme Court cases now considered examples of weak constitutional analysis, such as Dred Scott v. Sandford and Plessy v. Ferguson. Dr. Greene and Professor Greene discuss the history of the First Amendment and racial issues associated with the rights movement in the United States. To watch the interview, click HERE.
Watch Select Replays from 2021!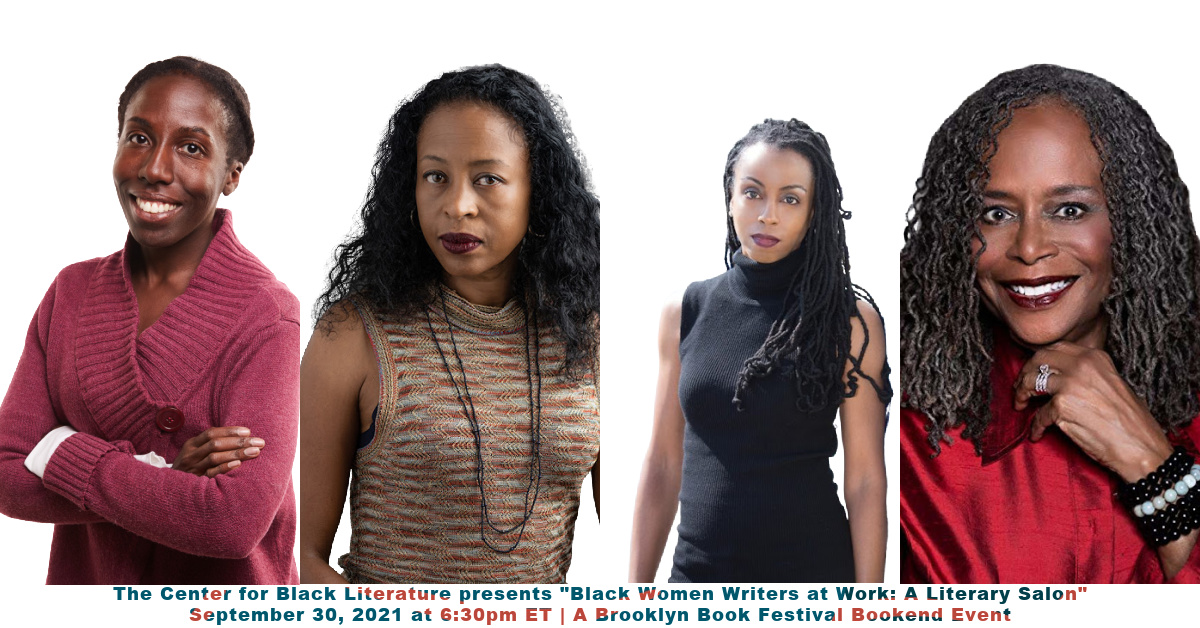 Broadcasted on September 30, 2021
Jennifer Baker (senior editor, Amistad Books at HarperCollins Publishers), far left, moderated a stellar panel of gifted writers for the September edition of our John Oliver Killens Reading Series. The panel featured Ladee Hubbard (The Rib King), second from left; Morowa Yejidé (Creatures of Passage), second from right; and Karla FC Holloway (Gone Missing in Harlem), far right.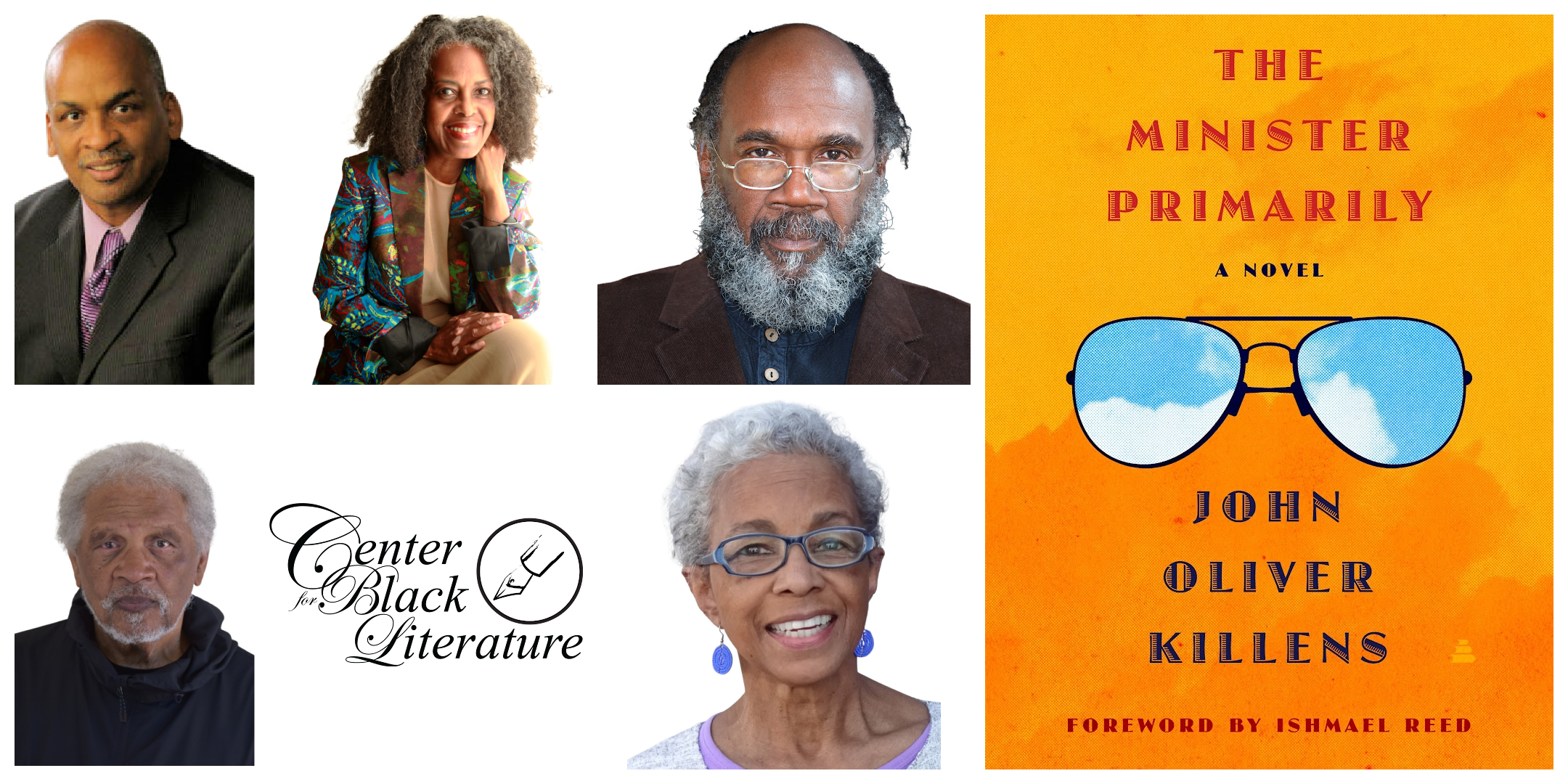 Proudly Broadcasted on September 16, 2021
Fittingly, the inaugural event of the 2021-2022 program season was a tribute to literary giant JOHN OLIVER KILLENS. It also highlighted his novel The Minister Primarily (written in the '60s and published posthumously in 2021).
Purchase the book from the African American Literature Book Club: https://bit.ly/theminister. Read the review from The New York Times: https://nyti.ms/2WG0u5R
About the Center for Black Literature at Medgar Evers College, CUNY
For 20 years, the programs of the Center for Black Literature (CBL) have had a dynamic impact in the literary field. The highly anticipated author readings and book signings, journals, symposia, conferences, panel discussions, and writing workshops—and the Center's intellectual and accessible approach to programming—form an integrative approach to programming that sets CBL apart from others. CBL's events are known for the way they ensure that Black literary scholarship and conversations are valued and sustained.
Center for Black Literature
at Medgar Evers College, CUNY (CBL)
1534 Bedford Avenue, 2nd Floor
Brooklyn, New York 11216
Primary Phone: (718) 804-8883
Primary Email: info@centerforblackliterature.org
Support Us with a Donation!
To carry out our mission, we rely heavily on donations from the public. Please MAKE A DONATION today. Every single dollar counts!
Join our email newsletter to get regular details on our year-round events.
Copyright © 2021 All rights reserved. | Center for Black Literature at Medgar Evers College, CUNY.