Established in 2002, the Center's mission is to expand, broaden, and enrich the public's knowledge and appreciation of Black literature.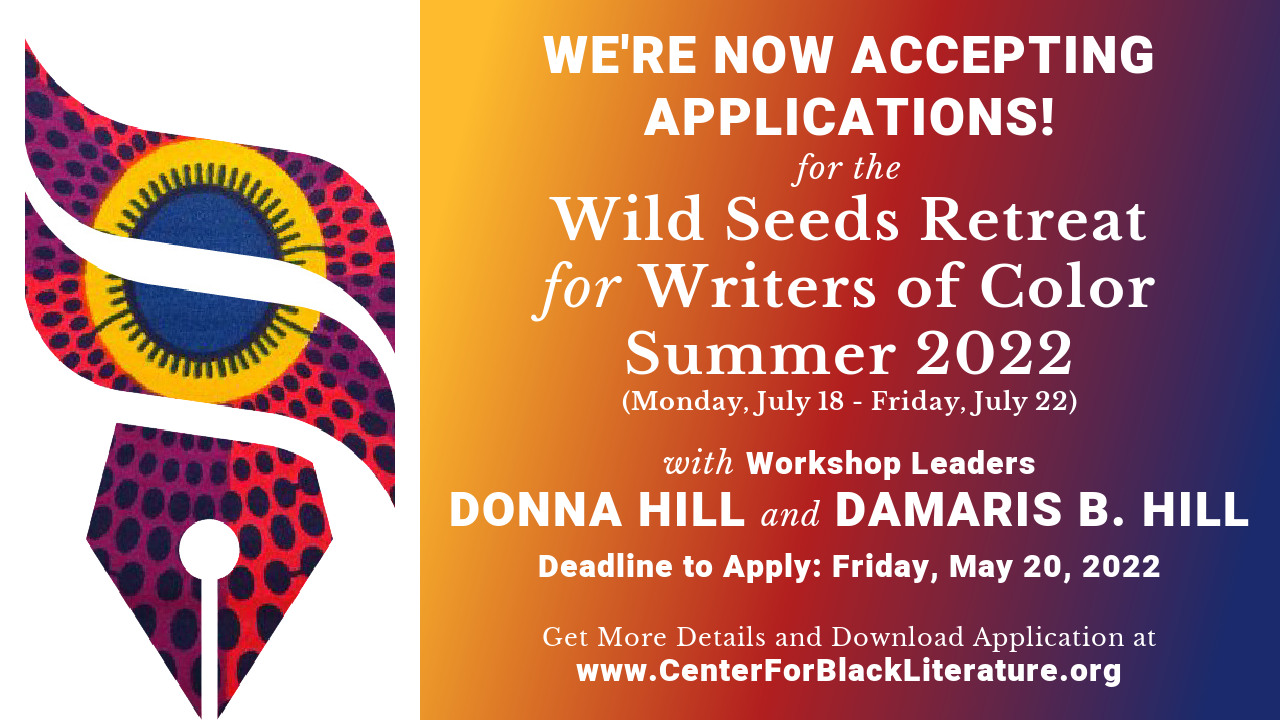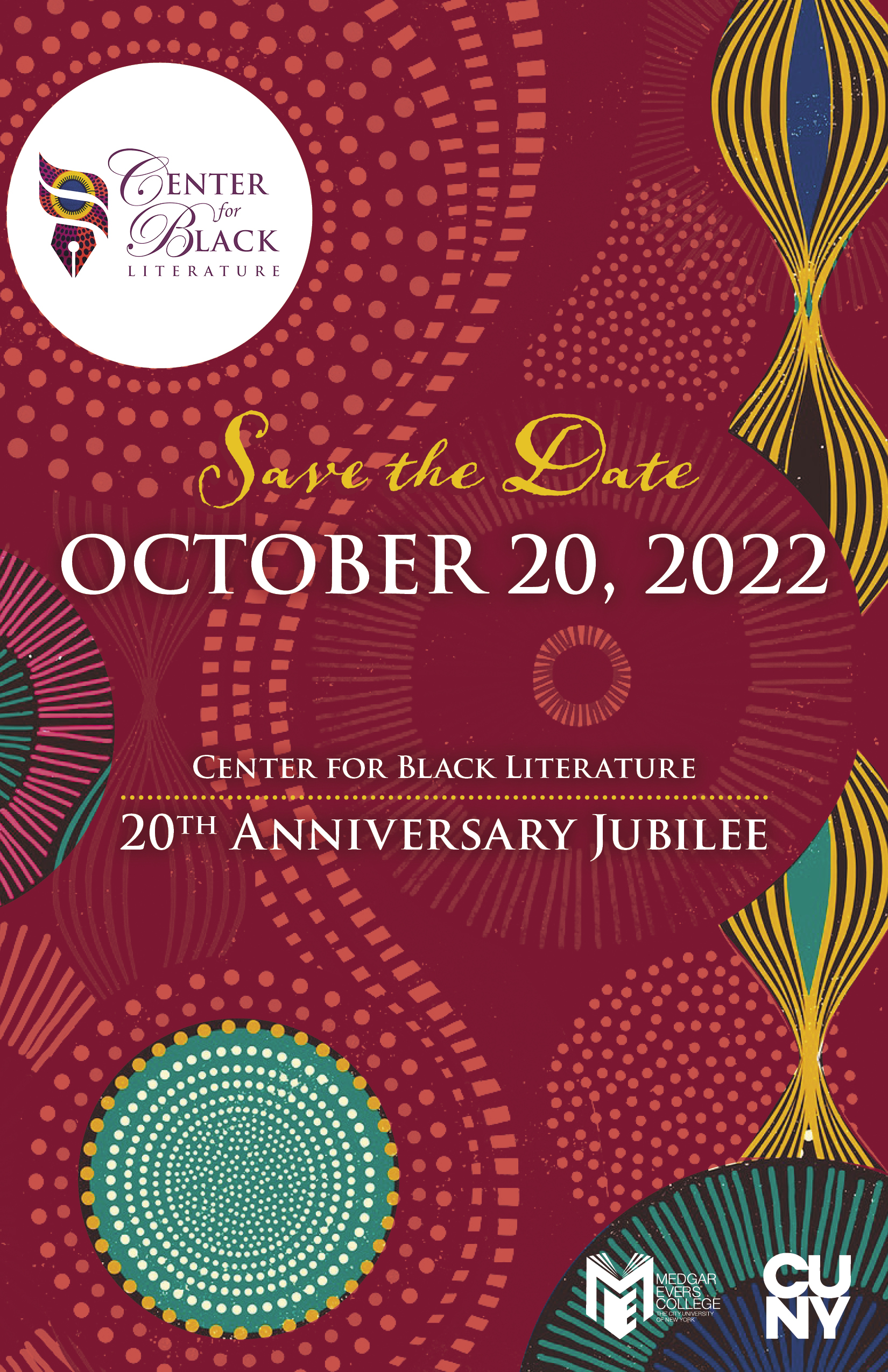 Poets and Fiction Writers, This Summer Retreat Is For You!
The Wild Seeds Writers Retreat for Writers of Color provides a writing community where established and emerging writers of color can focus on the craft of writing and create cross-cultural conversations around the literature created by writers of the African diaspora. This summer, writing fellows will have an opportunity to study with a professional in the genres of fiction and poetry. The dates are July 18 - 22, 2022. Apply by May 20, 2022! Scholarships Available. Details HERE!
---
SAVE THE DATE!
Founded in 2022, the Center for Black Literature (CBL) has been committed to its mission to broaden and enrich the public's knowledge and aesthetic appreciation of the value of Black literature for 20 years. To commemorate this milestone, we are hosting the CBL 20th Anniversary Jubilee: A Cultural and Literary Arts Experience on Thursday, October 20, 2022. We ask that you Save The Date for this historic event. Details will be forthcoming.
Select 2022 Literary Program Highlights
DR. OBERY M. HENDRICKS
Dr. Obery M. Hendricks is the author of Christians Against Christianity: How Right-Wing Evangelicals Are Destroying Our Nation and Our Faith (Beacon Press 2021).  Drs. Greene and Hendricks discuss his motivation for writing the text and his fiction and scholarship on radical interpretations of the Bible. Hendricks's anger and frustration with the rise of Donald Trump and his un-Christian behavior constitute the content of this book. Hendricks carefully examines Evangelical Christians' beliefs on abortion, immigration, homosexuality and marriage equality, and capitalism and the NRA, then provides quotes in the Bible that contradict these right-wing views.
Click the image above to watch the video or click HERE.
CHESTER HIGGINS JR.
Chester Higgins Jr. , author of Sacred Nile, with Betsy Kissam (BCH, 2021). Dr. Greene and Higgins discuss how he began the work of documenting through photography, the African spiritual and historical influences related to Christianity, Islam, and Judaism in Egypt and Ethiopia. Higgins recollects his personal pilgrimages to sacred sites and provides an overview of the visual representations of ancient African rituals and practices.
Click the image above to watch the video or click HERE.
Watch Select Replays from 2021!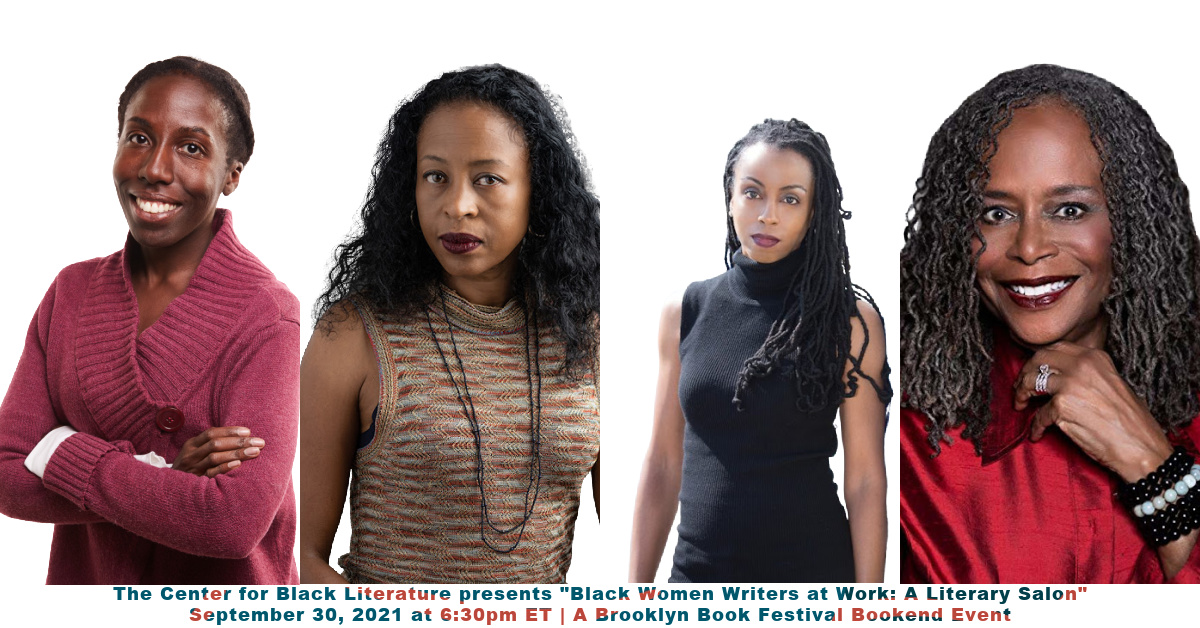 Broadcasted on September 30, 2021
Jennifer Baker (senior editor, Amistad Books at HarperCollins Publishers), far left, moderated a stellar panel of gifted writers for the September edition of our John Oliver Killens Reading Series. The panel featured Ladee Hubbard (The Rib King), second from left; Morowa Yejidé (Creatures of Passage), second from right; and Karla FC Holloway (Gone Missing in Harlem), far right.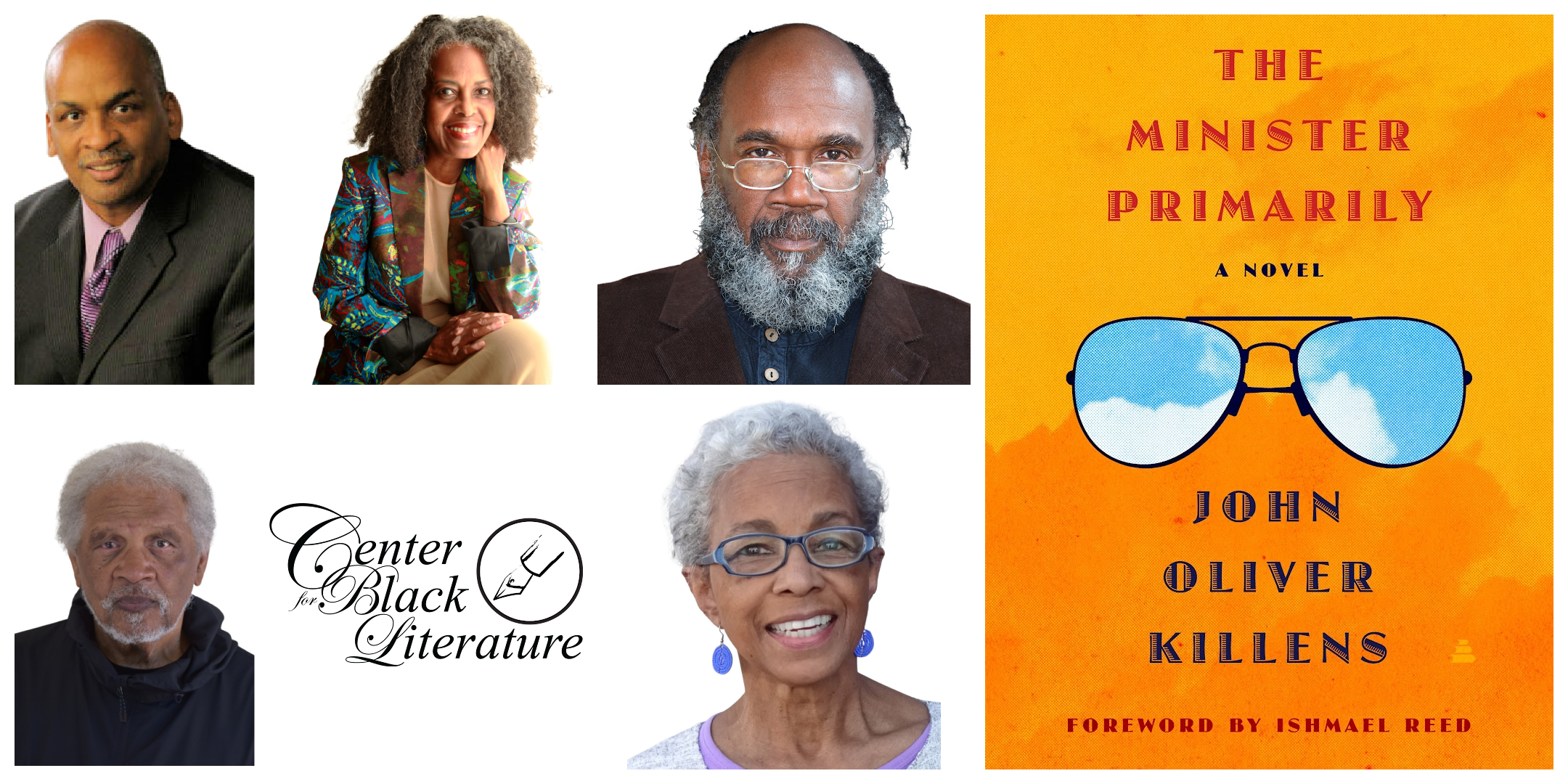 Proudly Broadcasted on September 16, 2021
Fittingly, the inaugural event of the 2021-2022 program season was a tribute to literary giant JOHN OLIVER KILLENS. It also highlighted his novel The Minister Primarily (written in the '60s and published posthumously in 2021).
Purchase the book from the African American Literature Book Club: https://bit.ly/theminister. Read the review from The New York Times: https://nyti.ms/2WG0u5R
About the Center for Black Literature at Medgar Evers College, CUNY
For 20 years, the programs of the Center for Black Literature (CBL) have had a dynamic impact in the literary field. The highly anticipated author readings and book signings, journals, symposia, conferences, panel discussions, and writing workshops—and the Center's intellectual and accessible approach to programming—form an integrative approach to programming that sets CBL apart from others. CBL's events are known for the way they ensure that Black literary scholarship and conversations are valued and sustained.
Center for Black Literature
at Medgar Evers College, CUNY (CBL)
1534 Bedford Avenue, 2nd Floor
Brooklyn, New York 11216
Primary Phone: (718) 804-8883
Primary Email: info@centerforblackliterature.org
Support Us with a Donation!
To carry out our mission, we rely heavily on donations from the public. Please MAKE A DONATION today. Every single dollar counts!
Join our email newsletter to get regular details on our year-round events.
Copyright © 2021 All rights reserved. | Center for Black Literature at Medgar Evers College, CUNY.