Center for Black Literature Monthly Book Club
Reading and Discussing the Works of Black Authors Throughout the African Diaspora
In March 2020, at the beginning stages of the COVID-19 pandemic in the United States, Dr. Brenda M. Greene shared a note of hope to the cultural arts community-at-large. In an open letter to the community, Dr. Greene, the founder and executive director of the Center for Black Literature referenced a cross-section of Black artists and public figures to remind us all that: "In this time of despair, we can look to our musicians, artists and writers for sustenance. Our musical and literary artists bring us together and often act as agents for social change. Through their music and lyrics, they highlight critical issues and suggest ways that we can overcome. They are gifted visionaries, who through their insight, give us words and rhythms that feed our spirit and souls."
That same month, Greene announced the newest program of the Center, the monthly book club. The online book discussion featured Edwidge Danticat's powerful work, Create Dangerously: The Immigrant Artist At Work. Through the best-selling collection of essays, Danticat "tells stories of artists who create despite (or because of) the horrors that drove them from their homelands. The essence of the work focuses on artists who create during crisis."
The inaugural gathering on April 29, 2020, was a tremendous success. Danticat made a guest phone appearance to dozens of people who called in from all over the country: New York, Maryland, Pennsylvania, Florida, Iowa, Texas, and Massachusetts.
📚 NOTE: Monthly book club members gather every last Wednesday. To RSVP for the monthly sessions (which are all via Zoom), send an email to writers@mec.cuny.edu.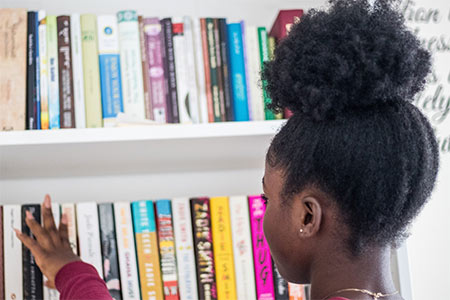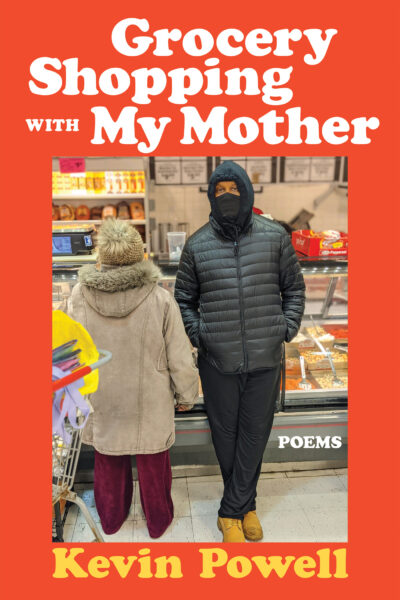 June 2023 – Grocery Shopping wit My Mother by Kevin Powell
Published by Soft Skull, December 6, 2022 | 192 Pages
"Kevin Powell returns with a poetic time capsule written with love in honor of his mother's evolution. Powell investigates the nature of our country's oppression through the generational wounds survived and passed on. These poems are a testament to the healing work of Kevin Powell, as they revel in the power of forgiveness, abundance, and lineage." —Mahogany L. Browne, Lincoln Center's inaugural poet in residence and author of Vinyl MoonWhen Kevin Powell's elderly mother became ill, he returned home every week to take her grocery shopping in Jersey City. Walking behind her during those trips, Powell began to hear her voice, stories, and language in a new way—examining his own healing while praying for hers.

Grocery Shopping with My Mother dives into the complexities of relationships and contemporary themes with honesty and vulnerability. Creatively and spiritually inspired by Stevie Wonder's Songs in the Key of Life, Powell's poems shift in form and style, from praise chants to reverential meditations to, most importantly, innovative hope.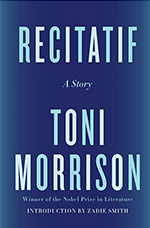 May 2023 – Recitatif by Toni Morrison, Introduction by Zadie Smith
First Published January 1, 1983, current publisher, Knopf Publishing Group, 2022
A beautiful, arresting short story by Toni Morrison—the only one she ever wrote—about race and the relationships that shape us through life, with an introduction by Zadie Smith.
Twyla and Roberta have known each other since they were eight years old and spent four months together as roommates in the St. Bonaventure shelter. Inseparable at the time, they lose touch as they grow older, only to find each other later at a diner, then at a grocery store, and again at a protest. Seemingly at opposite ends of every problem, and in disagreement each time they meet, the two women still cannot deny the deep bond their shared experience has forged between them.
Morrison herself described this story as "an experiment in the removal of all racial codes from a narrative about two characters of different races for whom racial identity is crucial." Recitatif is a remarkable look into what keeps us together and what keeps us apart, and about how perceptions are made tangible by reality.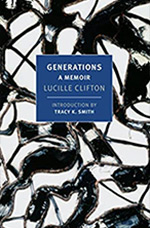 April 2023 – Generations: A Memoir by Lucille Clifton, Introduction by Tracey K. Smith
Published by NYRB Classics, November 16, 2021
A moving family biography in which the poet traces her family history back through Jim Crow, the slave trade, and all the way to the women of the Dahomey people in West Africa.
In Generations, Lucille Clifton's formidable poetic gift emerges in prose, giving us a memoir of stark and profound beauty. Her story focuses on the lives of the Sayles family: Caroline, "born among the Dahomey people in 1822," who walked north from New Orleans to Virginia in 1830 when she was eight years old; Lucy, the first black woman to be hanged in Virginia; and Gene, born with a withered arm, the son of a carpetbagger and the author's grandmother.
Clifton tells us about the life of an African American family through slavery and hard times and beyond, the death of her father and grandmother, but also all the life and love and triumph that came before and remains even now.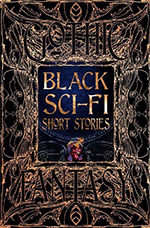 March 2023 – Black Sci-Fi Short Stories
Temi Oh (Foreword by), Sandra M. Grayson (Introduction), Tia Ross (Editor)
Published by Flame Tree Collections June 15, 2021
Includes works by: Sandra M. Grayson (Introduction), Temi Oh, James Beamon, W.E.B. Du Bois, K. Tempest Bradford, Tara Campbell, Martin R. Delany, Michelle F. Goddard, Harambee K. Grey-Sun, Sutton E. Griggs, Emmalia Harrington, Pauline Elizabeth Hopkins, Walidah Imarisha, Patty Nicole Johnson, Edward Johnson, Russell Nichols, Megan Pindling, Sylvie Soul, Lyle Stiles, Wole Talabi
A deluxe edition of new writing and neglected perspectives.
With a foreword by Alex Award-winning novelist Temi Oh, an introduction by Dr. Sandra M. Grayson, author of Visions of the Third Millennium: Black Science Fiction Novelists Write the Future (2003), and invaluable promotion and editorial support from Tia Ross and the Black Writers Collective and more, this latest offering in the Flame Tree Gothic fantasy series focuses on an area of science fiction which has not received the attention it deserves. Many of the themes in Sci-fi reveal the world as it is to others, show us how to improve it, and give voice to the many different expressions of a future for humankind.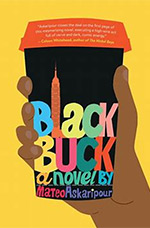 February 2023 - Black Buck by Mateo Askaripour
Published by Houghton Mifflin Harcourt, January 5, 2021
An unambitious twenty-two-year-old, Darren lives in a Bed-Stuy brownstone with his mother, who wants nothing more than to see him live up to his potential as the valedictorian of Bronx Science. But Darren is content working at Starbucks in the lobby of a Midtown office building, hanging out with his girlfriend, Soraya, and eating his mother's home-cooked meals. All that changes when a chance encounter with Rhett Daniels, the silver-tongued CEO of Sumwun, NYC's hottest tech startup, results in an exclusive invitation for Darren to join an elite sales team on the thirty-sixth floor.
After enduring a "hell week" of training, Darren, the only Black person in the company, reimagines himself as "Buck," a ruthless salesman unrecognizable to his friends and family. But when things turn tragic at home and Buck feels he's hit rock bottom, he begins to hatch a plan to help young people of color infiltrate America's sales force, setting off a chain of events that forever changes the game. Black Buck is a hilarious, razor-sharp skewering of America's workforce; it is a propulsive, crackling debut that explores ambition and race, and makes way for a necessary new vision of the American dream.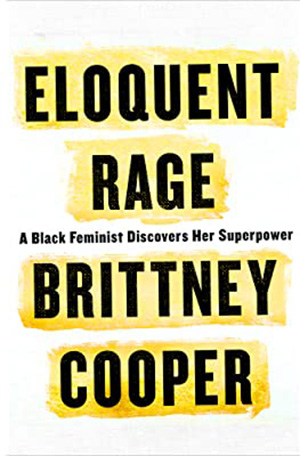 August 2022 – Eloquent Rage: A Black Feminist Discovers Her Superpower  by Brittney Cooper
NOW A NEW YORK TIMES BESTSELLER • An Emma Watson "Our Shared Shelf" Selection for November/December 2018 • NAMED A BEST BOOK OF 2018/ MENTIONED BY: The New York Public Library • Mashable • The Atlantic • Bustle • The Root • Politico Magazine ("What the 2020 Candidates Are Reading This Summer") • NPR • Fast Company ("10 Best Books for Battling Your Sexist Workplace") • The Guardian ("Top 10 Books About Angry Women")
So what if it's true that Black women are mad as hell? They have the right to be. In the Black feminist tradition of Audre Lorde, Brittney Cooper reminds us that anger is a powerful source of energy that can give us the strength to keep on fighting.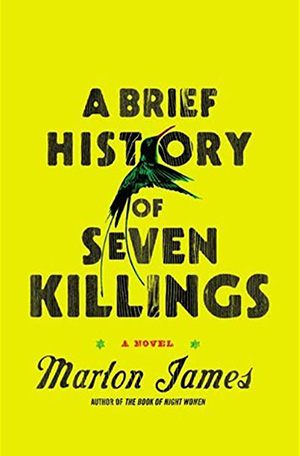 July 2022 – A Brief History of Seven Killings: A Novel by Marlon James
Winner of the Man Booker Prize. A "thrilling, ambitious . . . intense" (Los Angeles Times) novel that explores the attempted assassination of Bob Marley in the late 1970s, from the author of Black Leopard, Red Wolf. In A Brief History of Seven Killings, Marlon James combines masterful storytelling with his unrivaled skill at characterization and his meticulous eye for detail to forge a novel of dazzling ambition and scope.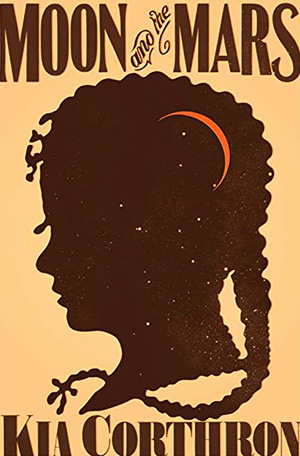 June 2022 – Moon and the Mars: A Novel by Kia Corthron
An exploration of NYC and America in the burgeoning moments before the start of the Civil War through the eyes of a young, biracial girl—the highly anticipated new novel from the winner of the Center for Fiction's First Novel Prize. "Corthron, a true heir to James Baldwin, presents a startlingly original exposure of the complex roots of American racism." —Naomi Wallace, MacArthur "Genius" Playwriting Fellow and author of One Flea Spare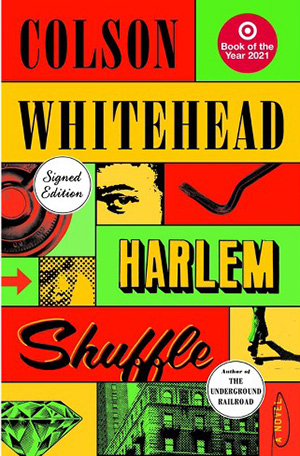 May 2022 – Harlem Shuffle  by Colson Whitehead
GOOD READS REVIEW: In his rollicking and heartrending novel, "Harlem Shuffle," the Pulitzer Prize award-winning author brilliantly weaves crime fiction, family drama, and political history. In the embodiment of hustle, Colson Whitehead brilliantly weaves crime fiction, family drama and political history in one rollicking and heartrending novel with Harlem Shuffle.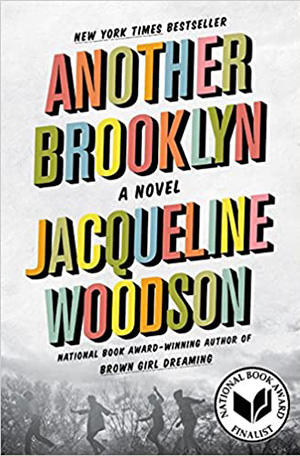 April 2022 - Another Brooklyn: A Novel by Jacqueline Woodson
Running into a long-ago friend sets memory from the 1970s in motion for August, transporting her to a time and a place where friendship was everything—until it wasn't. For August and her girls, sharing confidences as they ambled through neighborhood streets, Brooklyn was a place where they believed that they were beautiful, talented, brilliant—a part of a future that belonged to them.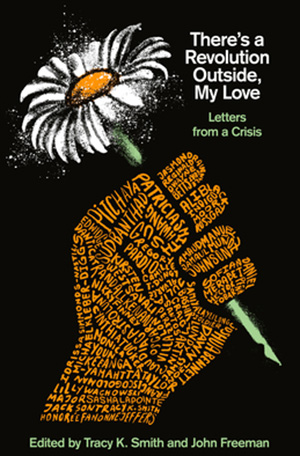 March 2022 – There's a Revolution Outside, My Love: Letters from a Crisis by Tracy K. Smith
This kaleidoscopic portrait of an unprecedented time brings together some of our most treasured writers today—Edwidge Danticat, Layli Long Soldier, Monica Youn, Julia Alvarez, Reginald Dwayne Betts, Keeanga-Yamahtta Taylor—to give voice to the unthinkable grief and hopeful possibilities born in an era of revolution and change. "A maelstrom of grief, anger, fear and confusion, with glimmers of gratitude and hope: a comprehensive emotional document of a moment."— The New York Times Book Review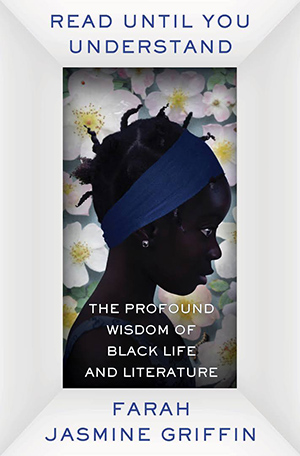 February 2022 - Read Until You Understand: The Profound Wisdom of Black Life and Literature by Farah Jasmine Griffin
Farah Jasmine Griffin has taken to her heart the phrase "read until you understand," a line her father, who died when she was nine, wrote in a note to her.  She has made it central to this book about love of the majestic power of words and love of the magnificence of Black life. Here, she shares a lifetime of discoveries: the ideas that inspired the stunning oratory of Frederick Douglass and Malcolm X, the soulful music of Marvin Gaye and Stevie Wonder, the daring literature of Phillis Wheatley and Toni Morrison, the inventive artistry of Romare Bearden, and many more. Exploring these works through such themes as justice, rage, self-determination, beauty, joy, and mercy allows her to move from her aunt's love of yellow roses to Gil Scott-Heron's "Winter in America."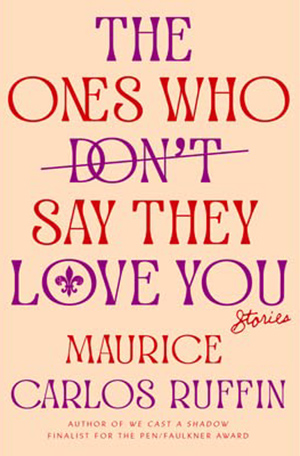 January 2022 - The Ones Who Don't Say They Love You: Stories by Maurice Carlos Ruffin
The New York Times Editors' Choice • A collection of raucous stories that offer a "vibrant and true mosaic" (The New York Times) of New Orleans, from the critically acclaimed author of We Cast a Shadow. SHORTLISTED FOR THE ERNEST J. GAINES AWARD • "Every sentence is both something that makes you want to laugh in a gut-wrenching way and threatens to break your heart in a way that you did not anticipate."—Robert Jones, Jr., author of The Prophets, in The Wall Street Journal.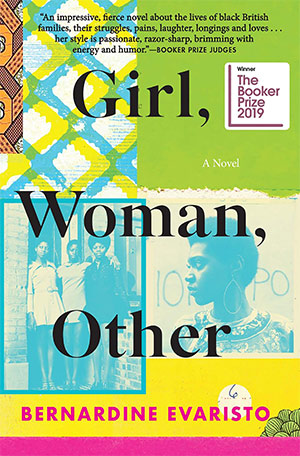 June 2021 - Girl, Woman, Other by Bernardine Evaristo (Celebrating Caribbean Month).
From a nonbinary social media influencer to a 93-year-old woman living on a farm in Northern England, these unforgettable characters also intersect in shared aspects of their identities, from age to race to sexuality to class. Read more about the book HERE.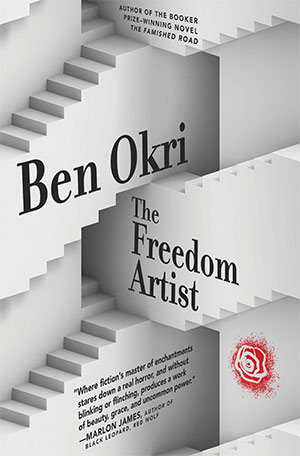 May 2021 - The Freedom Artist by Ben Okri
The Freedom Artist is an impassioned plea for justice and a penetrating examination of how freedom is threatened in a post-truth society. In Ben Okri's most significant novel since the Booker Prize-winning The Famished Road, he delivers a powerful and haunting call to arms. Read more about the book HERE.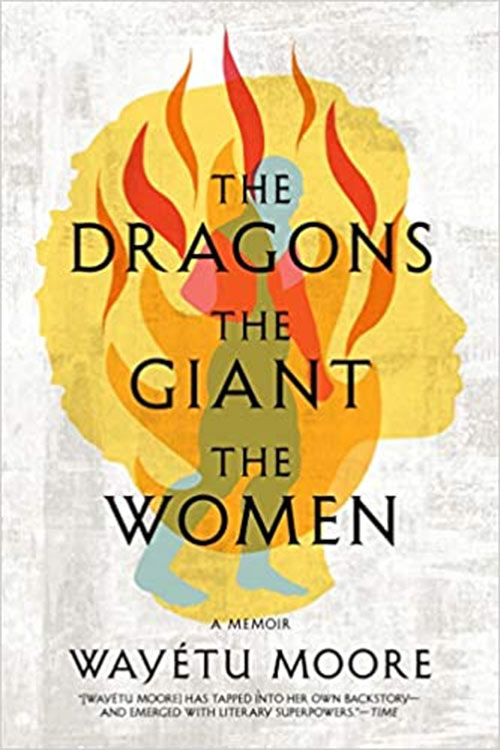 April 2021 - The Dragons, the Giant, the Women: A Memoir by Wayétu Moore
Moore was a finalist for the 2020 National Book Club Critics Circle Awards. "This memoir adds an essential voice to the genre of migrant literature, challenging false popular narratives that migration is optional, permanent and always results in a better life."―The New York Times Book Review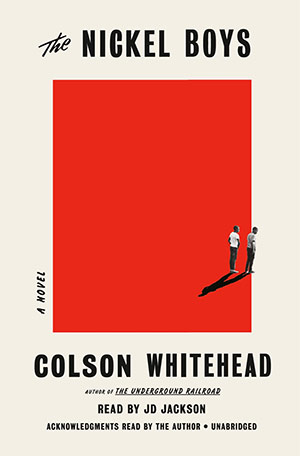 March 2021 - The Nickel Boys by Colson Whitehead (Doubleday, 2019)
Inspired by a real story, The Nickel Boys tells of two young boys unjustly sentenced to the Dozier School, a horrendous reform school in Jim Crow-era Florida. President Barack Obama selected the book for his 2019 Summer Reading List and described the book as "difficult to swallow" and "a necessary read."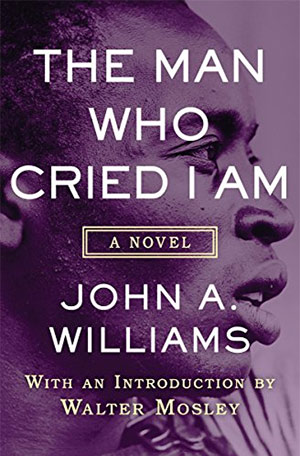 February 2021 - The Man Who Cried I Am by John A. Williams (Harry N. Abrams, 2004)
"Generally recognized as one of the most important novels of the tumultuous 1960s, The Man Who Cried I Am vividly evokes the harsh era of segregation that presaged the expatriation of African-American intellectuals. … John A Williams reveals the hope, courage, and bitter disappointment of the civil-rights era." — Goodreads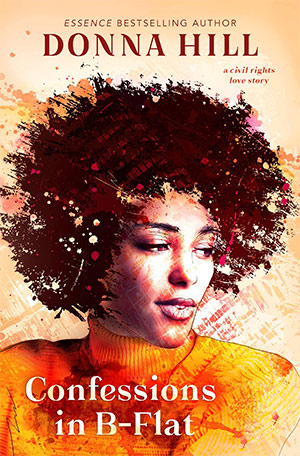 January 2021 – Confessions in B-Flat by Donna Hill (Sideways Books, 2020)
In her latest novel, author Donna Hill offers a powerful romance story between passionate, young activists during the American Civil Rights Movement. Historical photos, famous speeches, news articles, and real-life heroes from the day are woven throughout the book, including the late John Lewis, to whom the book is dedicated.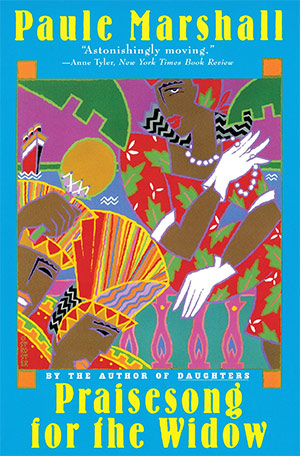 December 2020 – Praisesong for the Widow by Paule Marshall (Penguin, 1983)
From the acclaimed author of Daughters and Brown Girl, Brownstones comes a "work of exceptional wisdom, maturity, and generosity, one in which the palpable humanity of its characters transcends any considerations of race or sex." —Washington Post Book World. More information on the book and review HERE.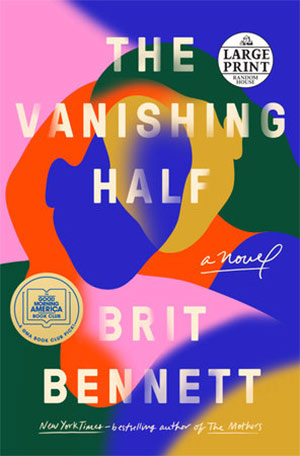 November 2020 – The Vanishing Half  by Brit Bennett (Penguin Press, 2020)
From The New York Times best-selling author of The Mothers, a stunning new novel about twin sisters, inseparable as children, who ultimately choose to live in two very different worlds, one Black and one White. Read more reviews and testimonials HERE.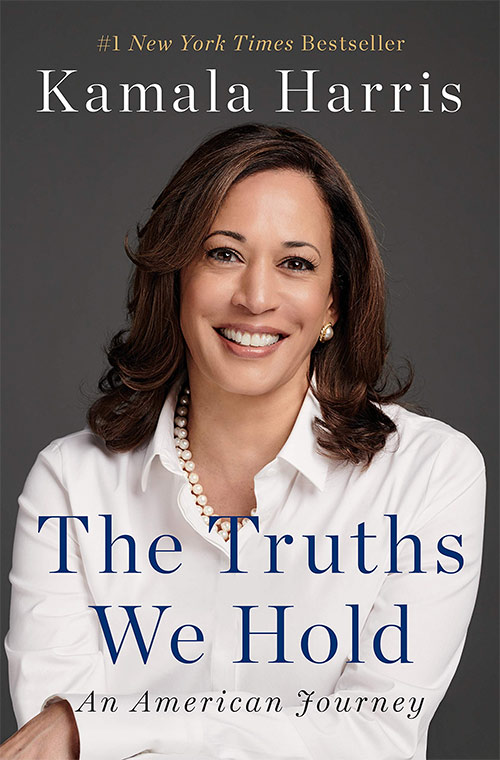 October 2020 – The Truths We Hold: An American Journey by Kamala Harris (Penguin Press, 2019)
A New York Times bestseller from Kamala Harris, one of America's most inspiring political leaders and Vice President-elect this is a book about the core truths that unite us, and the long struggle to discern what those truths are and how best to act upon them, in her own life and across the life of our country.
To carry out our literary programs and special events, we depend on financial support from the public. Donations are welcome year-round. Click HERE to make a donation today. Thank you in advance!
...
The Center for Black Literature at Medgar Evers College is supported in part by an American Rescue Plan Act grant from the National Endowment for the Arts to support general operating expenses in response to the COVID-19 pandemic.

Sign-up to receive news about our own programs and much more!
Copyright © 2022 All rights reserved. | Center for Black Literature at Medgar Evers College, CUNY.