Expand to View the Table of Contents
16th NATIONAL BLACK WRITERS CONFERENCE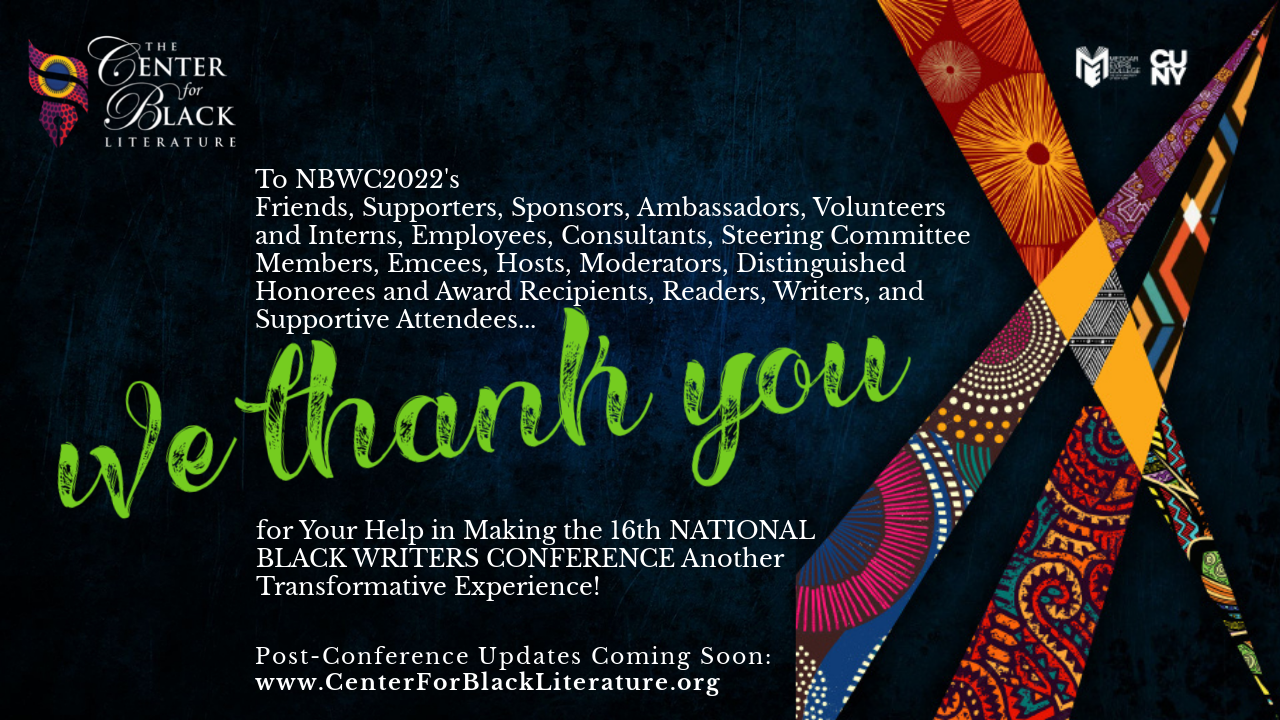 NBWC2022 PROGRAM SCHEDULE
Wednesday, March 30 – Saturday, April 2, 2022 (All Virtual)

The 16th National Black Writers Conference will be a virtual public gathering of writers, readers, scholars, literary professionals, students in the United States and from a larger international community of artists and literature lovers. As a four-day online event, NBWC2022 will feature panel discussions, readings, and much more. The Conference aims to broaden the public's appreciation of Black literature and Black life.
This year's theme is The Beautiful Struggle: Black Writers Lighting the Way. Conference participants will examine the ways that texts by Black writers document struggle and persistence and light the ways for overcoming obstacles and surviving in a racially constructed society.
At each conference, the Center selects writers and artists who are exemplars of the Center's values. This year's honorees are HERB BOYD, EDDIE S. GLAUDE JR., TRACY K. SMITH, and JACQUELINE WOODSON. NANA CAMILLE YARBROUGH will receive the Lifetime Achievement Award for the Literary and Performing Arts.
*️ The Conference is 100% virtual. Every event will be presented online. Please do not come to Medgar Evers College.
*️ Wednesday, March 30th is NBWC2022 Community Day. The one event on that day is FREE for everyone (but you must still register).
*️ Students at Medgar Evers College (and at all CUNY colleges or universities) register for free. Students must register using their CUNY school's student-issued email address.
FREE

NBWC2022 PRE-CONFERENCE EVENTS
6:30 pm – 8:00 pm ET
John Oliver Killens Reading Series:
"African Diasporic Conversations and Readings"
A NBWC2022 pre-Conference event, this gathering spotlights accomplished authors who have just published new works. Collectively, our esteemed guests will share how their characters and narratives explore and embody the themes of family and relationships of the African diaspora, as well as the themes of resilience and triumph. Featured authors are KIA CORTHRON, Moon and the Mars (Seven Stories Press, 2021); LOUIS EDWARDS, Ramadan Ramsey (Amistad, 2021); COURTTIA NEWLAND, A River Called Time (Akashic Books, 2021), and NANA NKWETI, Walking on Cowrie Shells (Graywolf Press, 2021).
▶️ PROGRAM NOTE: This event was a wonderful success! The rebroadcast will soon be on our YouTube channel. Sign up HERE to the CBL newsletter to be kept abreast.
6:00 pm – 8:00 pm ET
NBWC2022 Poetry Slam
Sponsor: GREEN EARTH POETS CAFÉ INC.
Hosts: NICOLE NAJMAH ABRAHAM (aka NAJMAH53) and TARISHI "MIDNIGHT" SHULER
Established in 2013, Green Earth Poets Café exists to promote the performing arts as well to instill self-confidence and leadership skills among young people in New York City who live in economically challenged areas. Skilled poets from Green Earth Poets Café, a 501(c)(3) nonprofit organization, have been hosting this slam for several years and they always bring youthful, artful energy to each conference.
Novice and accomplished poets alike are encouraged to sign up and join this healthy competition amongst wordsmiths. Must be 16 years or older to compete. Cash prizes are awarded each year: First prize: $125; second prize: $75; and third prize: $50.
Green Earth Poets Café was founded by CURTIS HARRIS, a proud graduate of Medgar Evers College.
⭐ PROGRAM NOTE: The NBWC2022 Poetry Slam has passed. Thank you to everyone who participated!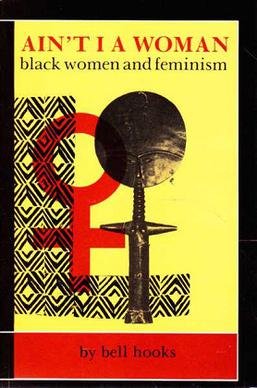 6:30 pm – 8:00 pm ET
"Medgar Evers College's Women's HerStory Month Book Discussion: Ain't I A Woman by bell hooks"
The community is invited to read bell hooks's culture-defining book Ain't I A Woman and then participate in an enriching discussion. The interactive discussion will be co-led by BRENDA M. GREENE, Founder and Executive Director, Center for Black Literature at Medgar Evers College, CUNY; NATANYA DUNCAN, Director of Africana Studies at Queens College, CUNY; and DONNA HILL, Assistant Professor of Professional Writing Medgar Evers College, CUNY.
Register for this event HERE. After registering, you will receive a confirmation email containing information about how to join the meeting. Remember to check your SPAM/JUNK folder.
⭐ PROGRAM NOTE: This Women's History Month event has passed. Thank you to everyone who participated!

NBWC2022

FREE

COMMUNITY DAY
DAY ONE: Wednesday, March 30
Host: NOVELLA FORD, Schomburg Center for Research in Black Culture
6:30 pm – 8:00 pm ET
Opening Program: "The Beautiful Struggle: A Conversation"
Opening Libation: CHIEF BABA NEIL CLARKE
Opening Selection: NIKKY FINNEY
Opening Keynote: DR. HAKI R. MADHUBUTI in Conversation with DR. KEITH GILYARD
Moderator: DR. JOANNE GABBIN
During the Opening Keynote for the 16th National Black Writers Conference, Dr. Haki R. Madhubuti and Dr. Keith Gilyard will engage in conversation on the Conference theme. Dr. Joanne Gabbin will moderate the conversation. The distinguished guests will share personal accounts of their achievements and reflect on the struggles Black writers have faced over the years. Additionally, they will share their perspectives on what lies ahead for Black literature, offer their perspectives on institution building, and reflect on the world of publishing.
Dr. Madhubuti is an author, educator, poet, and publisher of Third World Press. Dr. Gilyard is an author and is the Edwin Erle Sparks Professor of English and African American Studies at Penn State. Dr. Gabbin is a poet, scholar, and executive director of the Furious Flower Poetry Center. Nikky Finney, National Book Award-winning poet and professor, will open the program.
⭐ PROGRAM NOTE: This event has passed and was enriching to all who attended. Thank you to everyone who participated!

▶️ WATCH THE REPLY on our YouTube channel.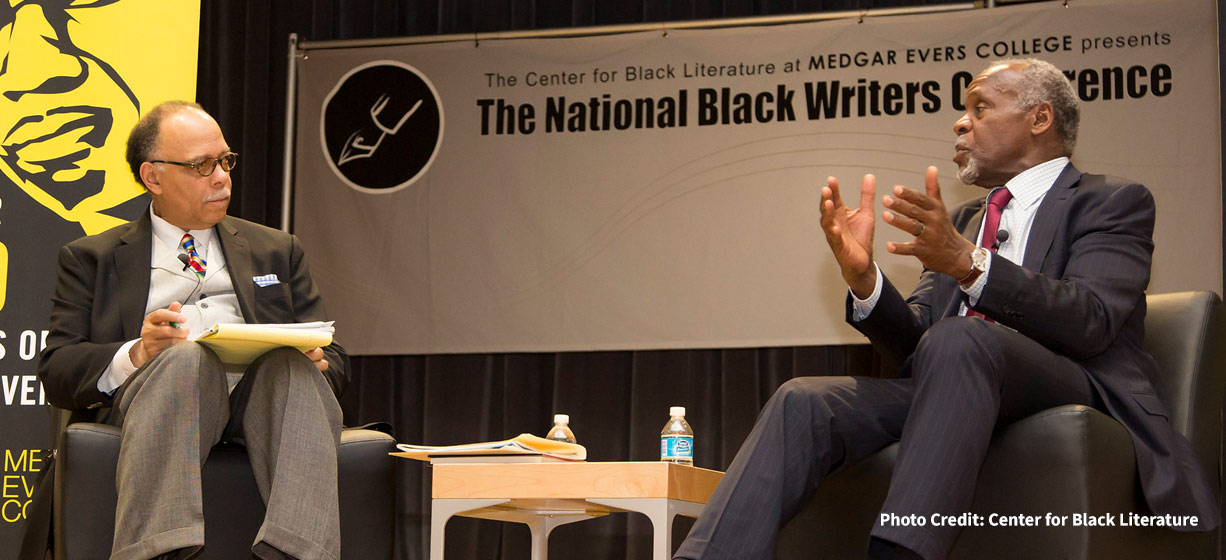 DAY TWO: Thursday, March 31
Host: WALLACE L. FORD, Medgar Evers College, CUNY
11:00 am – 3:00 pm ET
Scholarly Presentations on the Conference Theme:
The Beautiful Struggle: Black Writers Lighting the Way
11:00 AM – 11:45 PM ET
Transformative Power Reflected in the Works of Jacqueline Woodson
Donna Hill, Moderator
Aileen A. Johnson, "Jacqueline Woodson: From Dreaming to Meaning, Literature of Resistance, Resilience, and Rejoicing"
Luvon Roberson, "We Code and We Transmute: A Literary Assay of Jacqueline Woodson's This Is the Rope: A Story from the Great Migration"
12:00 PM – 1:15 PM ET
Voices Speaking Truth in Black Literature
Kareen Odate, Moderator
Kim Williams-Pulfer and Khadijah Ali-Coleman, "What Is Our Inheritance? Tracing the Evolution of Black Writers through the Work of The Hurston/Wright Foundation"
Angelle M. Jones, "The Beautiful Struggle of the Resilient Black Writer"
1:30 PM – 3:00 PM ET
Cross-Cultural Exploration of Black Literature
Wallace L. Ford, Moderator
Mary Romney-Schaab, "A West Indian in the Nazi Era: Discovering Resilience through Oral History"
Lisa Wilson, "The Faithful Imaginary in Black Literature Aesthetics"
Hermina Marcellin, "The Audacity of a Hybrid Resistance in The Poetry of Derek Walcott, 1948-2013"
---
3:30 pm – 5:00 pm ET
Reading: "Reflections of the Year 2020"
Participants of the Dr. Edith Rock Writing Workshop for Elders will share their writing related to the COVID-19 pandemic; the deaths of George Floyd, Breonna Taylor, Ahmaud Arbery, and others; and the January 6th insurrection at the U.S. Capitol.
Curator: EISA ULEN RICHARDSON, Workshop Leader, Center for Black Literature
Host: DIANE RICHARDS of The Harlem Writers Guild
---
6:30 pm – 7:30 pm ET
NBWC2022 Poetry Café: "A Tribute to Poet Kamilah Aisha Moon"
Co-Presenter: BROOKLYN PUBLIC LIBRARY
Welcome and Introductions: DARREL ALEJANDRO HOLNES and JOANNA SIT
The 10th NBWC Poetry Café will pay tribute to the beloved poet and educator KAMILAH AISHA MOON, who passed in September 2021. Medgar Evers College students Malik Windsor and Malik Brizan-Reed will open the program. Featured poets for this special event include Ama Codjoe, Aracelis Girmay, Rachel Eliza Griffiths, Tyehimba Jess, Nina Angela Mercer, and John Murillo.
---
6:00 pm – 8:00 pm ET
Love Supreme: A Celebration of Cinema, Literature, and Relationships
Co-Presenters: African Voices/Reel Sisters of the Diaspora Film Festival and Lecture Series (CAROLYN BUTTS, founder) and ImageNation Film Festival Inc. (MOIKGANTSI KGAMA, founder)
Moderator: REV. MALIKA LEE WHITNEY
In 2022, ImageNation Film Festival Inc. (ImageNation) and Reel Sisters of the Diaspora Film Festival & Lecture Series (Reel Sisters) celebrate 25 years of existence! ImageNation and Reel Sisters proudly join forces to present, exclusively for NBWC2022, a special film series and discussion that features short films from Butts's and Kgama's respective archives as well as from the landscape of contemporary films. Rev. Malika Lee Whitney, host and producer of WBAI Radio's Untitled, will moderate the discussion. NOTE: Only those who have registered for DAY TWO (or for all the days) can join the discussion.
FEATURED FILMS
90 Days | Written and directed by Nathan Hale Williams and Jennia Fredrique Aponte, 19 minutes, 2016, USA; Narrative
Black Love Manifesto | Written and directed by Liza Jessie Peterson, 20 minutes, 2021, USA; Experimental
Blaque | Written and directed by Eboni Price, 8:25 minutes, USA; Narrative
Love Walks In | Written and directed by Artel Great, 90 minutes, 2021, USA; Narrative
Thistles & Thorns | Dir. by Kalie Acheson, 11:41 minutes, USA; Narrative; Written by Yazmin Monet Watkins-Vieux and David Vieux
DAY THREE: Friday, April 1
Host: LINDAMICHELLE BARRON, York College
1:00 pm – 2:30 pm ET
Roundtable: "Between the World & Me: The Social Responsibility of the Black Writer"
At the first National Black Writers Conference in 1986, Conference Director John Oliver Killens posed the question: "What then is the responsibility of the Black writer to the community?" Now, 36 years later, faced with challenges of a global health pandemic and widespread racial injustice, we ask ourselves again: "What are our responsibilities as harbingers of the truth?" Speakers will address the essential role Black writers play in creating literature that exemplifies issues that are crucial to our cultural survival.
Speakers: EDWIDGE DANTICAT, MARC LAMONT HILL, MORGAN JERKINS, and PENIEL E. JOSEPH
Moderator: MARK ANTHONY NEAL
3:00 pm – 4:30 pm ET
Roundtable: "The Souls of Black Folk: Telling Our Stories"
This roundtable's title is taken from W. E. B. Du Bois's landmark book The Souls of Black Folks. Speakers will discuss how their works speak to the experiences of Black people throughout the African diaspora. Using fiction, poetry, drama, and essay, writers will illustrate the complexity of the Black experience in literature.
Speakers: JELANI COBB, MARLON JAMES, MAAZA MENGISTE, KHALIL GIBRAN MUHAMMAD, and DOLEN PERKINS-VALDEZ
Moderator: ERICA BUDDINGTON
5:00 pm – 6:30 pm ET
Roundtable: "Afrofuturism: Octavia Tried to Tell Us"
Renowned speculative fiction author Octavia E. Butler leaves a legacy that represents cautionary and haunting tales that reflect the impact of race, spirituality, class, gender, climate change, and social unrest on society. These tales are represented in fantasy, horror, and science fiction. Speakers will discuss Butler's legacy and how their own texts reflect these themes.
Speakers: STEVEN BARNES, NATASHIA DEÓN, TANANARIVE DUE, and SHEREE RENÉE THOMAS
Moderator: JEWELLE GOMEZ
7:00 pm – 8:30 pm ET
Summit Keynote Host: CLARISSE ROSAZ SHARIYF
Summit Keynote featuring NBWC2022 Honorees HERB BOYD, TRACY K. SMITH, and JACQUELINE WOODSON
with Guest Speaker MARITA GOLDEN
Moderator: FARAH JASMINE GRIFFIN
During the Summit Keynote, speakers will address the Conference theme and discuss how the works of artists, poets, storytellers, and writers document struggle and determination and light the way for overcoming obstacles and thriving in a racially constructed society.
DAY FOUR: Saturday, April 2
Afternoon Host: MO BEASLEY, Beasley Media
ABOUT THE NATIONAL BLACK WRITERS CONFERENCE TALKSHOPS: Every year, the Talkshops provide working tools and strategies for attendees who wish to advance in specific literary arenas. Facilitators bring their expertise and professional experience to the Talkshop and create space for question and answer sessions. Similar to a workshop, the Talkshops are designed to enhance the attendees' writing projects and professional endeavors, but (unlike a workshop) attendees are not required to bring or share writing samples.
This year's Talkshops focus on publishing, memoir, fiction, young adult literature, and poetry. They all run concurrently from 11:00 am to 12:30 pm ET.

PUBLISHING TALKSHOP
Monique Patterson (VP, Editorial Director, Acquisitions. St. Martin's Press/McMillan)
Stacey Barney (Associate Publisher Penguin, Random House)
*️⃣ REGISTER FOR THE PUBLISHING TALKSHOP
-------
MEMOIR TALKSHOP
Bernice L. McFadden (author of First Born Girls)
Elle Johnson (author of The Officer's Daughter; screenwriter of Self Made: Inspired by the Life of Madame C.J. Walker
*️⃣ REGISTER FOR THE MEMOIR TALKSHOP
-------
FICTION TALKSHOP
Brian W. Smith (author and adjunct professor of creative writing)
Victor McGlothin (screenwriter and author of My Father's Son)
*️⃣ REGISTER FOR THE FICTION TALKSHOP
-------
YOUNG ADULT LITERATURE TALKSHOP
Tony Medina (poet and young adult author of Follow-up Letters to Santa from Kids Who Never Got a Response)
*️⃣ REGISTER FOR YOUNG ADULT LITERATURE TALKSHOP
-------
POETRY TALKSHOP
Keisha-Gaye Anderson (poet and author of Gathering the Waters, Everything Is Necessary, and A Spell for Living)
*️⃣ REGISTER FOR THE POETRY TALKSHOP
---
1:00 pm – 2:30 pm ET
Roundtable: "Nobody Knows My Name: Race Relations in Black Literature"
This roundtable is inspired by James Baldwin's collection of essays, which addresses a range of topics including race relations, the relationship between the artist and society, and relationships between and among the different gender identities. The speakers will explore these themes in the texts of writers who are highlighting social and cultural issues that affect the Black community and impact our overall society.
Speakers: LADEE HUBBARD, IBRAM X. KENDI, KEVIN POWELL, and MAURICE CARLOS RUFFIN
Moderator: KAREN HUNTER
3:00 pm – 4:30 pm ET
Roundtable: "Making a Way Out of No Way: Healing the Community"
Black writers, in their understanding of the continuous struggle for justice and the need to address aspirations and challenges that affect the Black community, have been a voice of strength and provided a balm for our souls. The speakers will discuss the transformative power of literature as an agent for both personal and social change.
Speakers: MONICA COLEMAN, OBERY M. HENDRICKS JR., KIESE LAYMON, and MARTHA SOUTHGATE
Moderator: THABITI LEWIS
DAY FOUR: Saturday, April 2 (EVENING)
Evening Host: LURIE DANIEL FAVORS, Center for Law and Social Justice; SiriusXM Urban View
5:00 pm – 6:30 pm ET
Roundtable: "From the Margin to the Center: Gender, Sexuality, and Feminism in Black Literature"
Many of the most compelling books of recent years have centered on themes that included Black womanhood, self-identity, and sexuality—topics that are ever-changing in their exploration within literary text. The speakers will shed light on the representation of gender, feminism, and sexuality as they are represented in the narratives of Black writers.
Speakers: EMILY BERNARD, BRITTNEY COOPER, and NICOLE DENNIS-BENN
Moderator: JERVETTE WARD
CENTER FOR BLACK LITERATURE AWARDS PROGRAM

Founded in 1986, the National Black Writers Conference (NBWC) has a rich history of uplifting Black writers from all parts of the world. In recent years, the Center for Black Literature (founded in 2002 and the current presenters of NBWC) began selecting honorees whose life work would be celebrated at the four-day gathering. The Center selects writers and artists who are exemplars of the Black aesthetic and championed by NBWC's founder, John Oliver Killens.
Recent honorees have included literary giants such as Amiri Baraka, Steven Barnes, Kamau Brathwaite, Margaret Burroughs, Carl Clay, Maryse Condé, Edwidge Danticat, Kwame Dawes, Tananarive Due, Michael Eric Dyson, Charles Johnson, Woodie King Jr., David Levering Lewis, Dominique Morisseau, Walter Mosley, Stanley Nelson, Eugene B. Redmond, Voza Rivers, Susan L. Taylor, Quincy Troupe, Derek Walcott, Richard Wesley, Colson Whitehead, and others. Honorary Chairs have included Rita Dove, Myrlie Evers-Williams, Toni Morrison, and others.
This year, NANA CAMILLE YARBROUGH will receive the Lifetime Achievement Award for the Literary and Performing Arts. The NBWC2022 Honorees are:
HERB BOYD (John Oliver Killens Award)
DR. EDDIE S. GLAUDE JR. (W.E.B. Du Bois Award)
TRACY K. SMITH (Gwendolyn Brooks Award)
JACQUELINE WOODSON (Toni Morrison Award)
Center for Black Literature (CBL)
at Medgar Evers College, CUNY
1534 Bedford Avenue | 2nd Floor
Brooklyn, New York 11216
(Click HERE for the Postal Mailing Address)
Main Phone: (718) 804-8884
Main Office: info@centerforblackliterature.org
To carry out our literary programs and special events, we depend on financial support from the public. Donations are welcome year-round. Please click HERE to donate. Thank you!
...
The Center for Black Literature at Medgar Evers College is supported in part by an American Rescue Plan Act grant from the National Endowment for the Arts to support general operating expenses in response to the COVID-19 pandemic.

Sign-up to receive news about our programs!
Copyright © 2023, Center for Black Literature at Medgar Evers College.