Staff, Affiliated Faculty, Advisory Board Members, and Interns
Leadership and Management
LEADERSHIP
Brenda M. Greene, Ph.D
Founder and Executive Director
Professor of English, Medgar Evers College, CUNY
Clarence V. Reynolds
Director of Literary Programs
Editor-in-Chief, Killens Review of Arts & Letters

MANAGEMENT
Amber Magruder, Project Manager
April R. Silver, Director, Communications and Marketing
Kel Spencer, Director, Re-Envisioning Our Lives through Literature (R.O.L.L.) Program
Lea Byrd, Communications and Marketing Associate
Eisa Nefertari Ulen, Elders Writing Workshop Leader
Donna Hill, Fiction Writing Workshop Leader
AFFILIATED FACULTY
ADVISORY BOARD MEMBERS
Dr. Dale Allender

| English Professor of Language and Literacy, California State University, Sacramento

Patrick A. Buddington

| Chief Marketing Officer, CaribZone Media

Richard Jones Jr.

| Executive Dean Emeritus, Medgar Evers College, City University of New York

Dr. Valerie Kinloch

| Renée and Richard Goldman Dean, University of Pittsburgh School of Education

Dr. Louise Mirrer

| President and CEO, New York Historical Society

C. Zawadi Morris

| Founder and CEO of The Original Media Group, LLC; Founder and Publisher of The Brooklyn Reader

Lawrence Schiller

| President and Co-Founder, Norman Mailer Center; Film producer, Director, Screenwriter

Reverend Dr. Shelia Evans-Tranumn

| National and International Education Consultant

Richard Wesley

| Playwright, Screenwriter; Department of Dramatic Writing, New York University

John Edgar Wideman

| Writer; Messer Emeritus Professor of African American Studies and English, Brown University

Marcia White

| Founder and President, Personalized Skincare

CBL Student Interns (2022 - 2023)
Cassidy Ridgeway
Malik Brizan-Reed
Eshana France
Tamara Patterson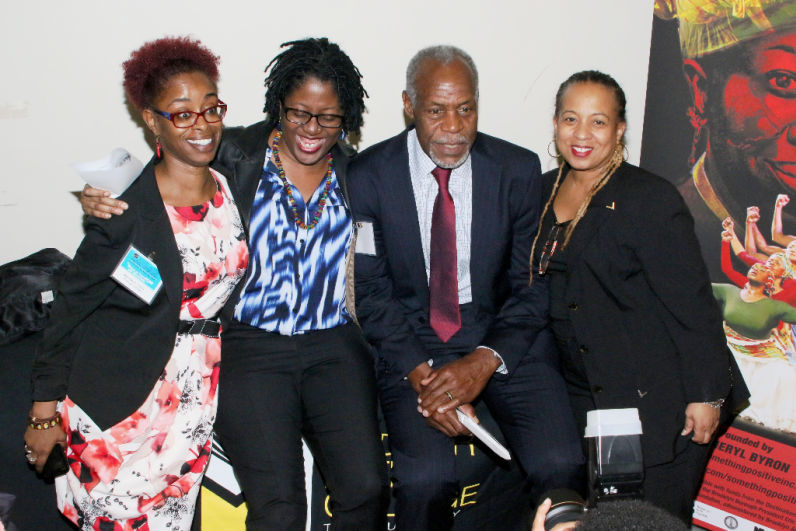 Center for Black Literature
at Medgar Evers College, CUNY (CBL)
1534 Bedford Avenue, 2nd Floor
Brooklyn, New York 11216
Primary Phone: (718) 804-8883
Primary Email: info@centerforblackliterature.org
Support Us with a Donation!
To carry out our mission, we rely heavily on donations from the public. Please MAKE A DONATION today. Every single dollar counts!
Join our email newsletter to get regular details on our year-round events.
Copyright © 2021 All rights reserved. | Center for Black Literature at Medgar Evers College, CUNY.