Killens Review of Arts & Letters
The Killens Review of Arts & Letters is published twice a year by the Center. The publication is a peer-reviewed journal that seeks short stories, essays, nonfiction, poetry, art, photography, and interviews related to the various cultural, sociopolitical, and historical experiences of writers and artists from the African Diaspora, as well as the African continent. The aim is to provide accomplished and emerging writers, as well as educators and students, with opportunities to create and expand the canon of literature produced by writers and artists of African ancestry.
While the Killens Review welcomes unsolicited material, we prefer to publish original material, i.e. first-ever stories. Unless otherwise selected by the editors, we cannot publish work that has previously appeared elsewhere in print or on the web. Prospective contributors are asked to submit work that is aligned with the current theme (the themes are announced in advance).
There is an open call for submissions. The deadline is July 12, 2021 (11:59 pm ET). Click HERE for details and guidelines. We respond to all submissions within two months.
Please note: Material in this publication may not be reproduced in whole or in part without permission. Opinions expressed by contributors do not necessarily reflect the views of the Center for Black Literature at Medgar Evers College, CUNY.

Clarence V. Reynolds is the Editor-In-Chief. Please contact him via email: creynolds@mec.cuny.edu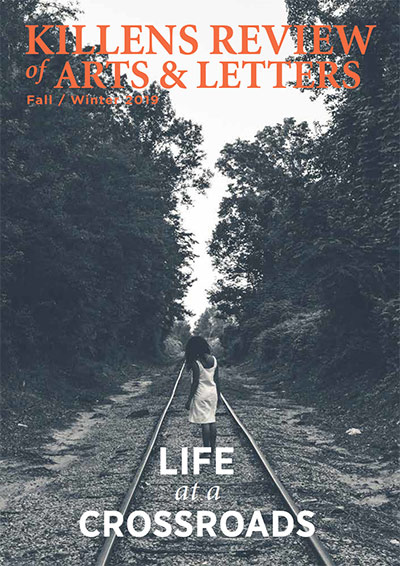 Center for Black Literature at
Medgar Evers College, CUNY (CBL)
1534 Bedford Avenue, 2nd Floor
Brooklyn, New York 11216
Office: (718) 804-8883
Email: writers@mec.cuny.edu
Support Us with a Donation!
To carry out our mission, we rely heavily on donations from the public. Please MAKE A DONATION today. Every single dollar counts!
Join our email newsletter to get regular details on our events including the upcoming (virtual only) National Black Writers Conference (NBWC). SAVE THE DATE: March 30 - April 2, 2022.
Copyright © 2021 All rights reserved. | Center for Black Literature at Medgar Evers College, CUNY.