Dr. Edith Rock Writing Workshop for Elders
The Dr. Edith Rock Writing Workshop for Elders is "intended to preserve the memoirs of elders throughout the African Diaspora whose lives span a major part of the twentieth century and beyond." The writing workshop began as the Writing Project for Older African Americans with the purpose of gathering information from older Black Americans whose history is likely to be distorted or lost for lack of original documentation. The specific purpose of the writing workshop is to encourage elders to recall the past and to help them turn their recollections into inspirational memoirs and stories. Many Blacks from older generations, some descendants of enslaved Africans, made huge sacrifices, such as leaving their families and migrating to various parts of the United States with the hope of a better life; others faced challenges in the forms of discrimination, racism, and segregation during their journey and even after they were settled. Their stories, in turn, have become our history.
To date, the workshop has published four anthologies and workshop participants are presently working on their fifth theme-based volume of Tales of Our Times.
This workshop is located at Siloam Presbyterian Church (260 Jefferson Avenue in Brooklyn, New York). Typically, it runs from October through May each academic year. There is a one-time registration fee for each individual participant.
If you would like to enroll in this workshop, please contact us at (718) 804-8883 or writers@mec.cuny.edu.
Sponsored by the Center for Black Literature at Medgar Evers College, CUNY; Poets & Writers; and the Amazon Literary Partnership.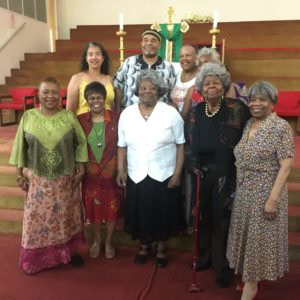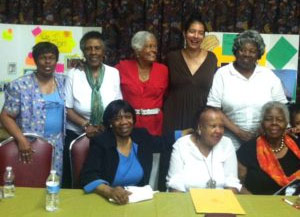 Center for Black Literature at
Medgar Evers College, CUNY (CBL)
1534 Bedford Avenue, 2nd Floor
Brooklyn, New York 11216
Office: (718) 804-8883
Email: writers@mec.cuny.edu
Support Us with a Donation!
To carry out our mission, we rely heavily on donations from the public. Please MAKE A DONATION today. Every single dollar counts!
Join our email newsletter to get regular details on our events including the upcoming (virtual only) National Black Writers Conference (NBWC). SAVE THE DATE: March 30 - April 2, 2022.
Copyright © 2021 All rights reserved. | Center for Black Literature at Medgar Evers College, CUNY.