Wild Seeds Writers Retreat
S(((scroll down to see what people are saying!)))
The Wild Seeds Writers Retreat (formally the North Country Institute & Retreat for Writers of Color), a collaboration with the Center for Black Literature, the English Department at SUNY, Plattsburgh, and the Paden Institute and Retreat for Writers, provides a writing community where established, as well as newly discovered writers of color, can focus on the craft of writing and create cross-cultural conversations around the literature created by writers of the African Diaspora.
Writing fellows have an opportunity to draw upon their experiences as writers in a racialized society; to become knowledgeable about the issues and concerns facing writers of color; and to study with a professional in the genres of fiction, memoir, and poetry.
The first Writers Retreat, held in 2004, was highly successful and featured poet Sonia Sanchez, author Tony Medina, and writer Indira Ganesan. Subsequent faculty workshop leaders have been nonfiction writer Patrice Gaines; poets Martin Espada, E. Ethelbert Miller, Aracelis Girmay, and Patricia Spears Jones; and writers Jeffrey Renard Allen, Marita Golden, Victor LaValle, and Bernice McFadden among many others. The Writers Retreat alternates between the Valcour Educational and Conference Center in Plattsburgh, New York, and the campus of Medgar Evers College, Brooklyn, New York.
The Goal
Recognizing that the Writers Retreat should not be limited to a specific geographical region, the Center renamed the Retreat in honor of Octavia E. Butler, a speculative fiction writer known for blending science fiction with African American spiritualism. Butler was a writer whose writing crossed many boundaries and represented varying diverse voices. The Wild Seeds Writers Retreat strives to provide writers of color with an opportunity to meet other writers; to workshop their writing among peers; and to engage with published writers about concerns and issues related to writing and publishing. Through its reading with writing workshops leaders, the Wild Seeds Writers Retreat provides the general public with an opportunity to become knowledgeable about the range and diversity of the work produced by writers of color.
Past Faculty Workshop Leaders
Jeffrey Renard Allen, Martin Espada, Bernice McFadden, Major Jackson, Indira Ganesan, Aracelis Girmay, Marita Golden, Patrice Gaines, Ravi Shankar, Tonya Cherie Hegamin, Sandra Jackson-Opoku, Victor LaValle, E. Ethelbert Miller, Greg Pardlo, Willie Perdomo, Ernesto Quiñonez, and Sonia Sanchez.
Scheduled Retreats
Applications will be reviewed as received until all spaces have been filled for each scheduled retreat. Retreats are held in the summer and winter. Scholarships are made available based on sponsorship.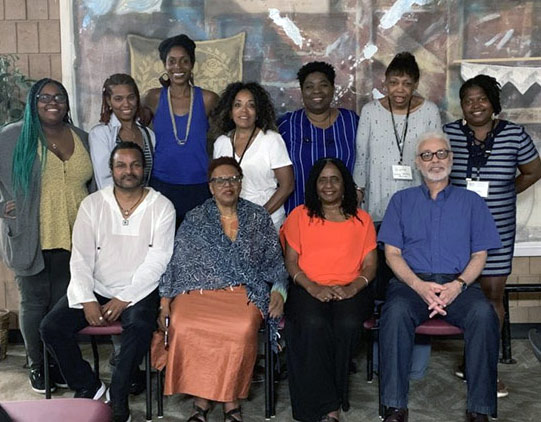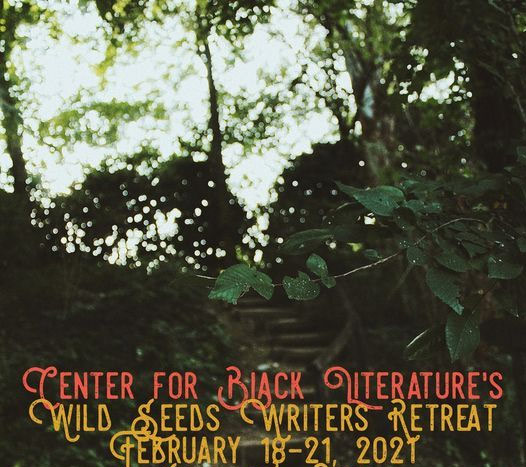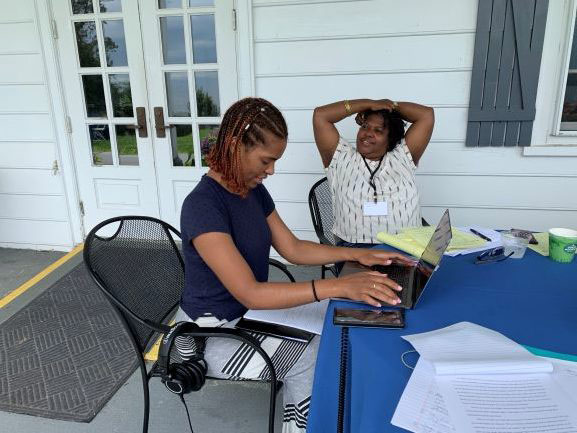 Center for Black Literature at
Medgar Evers College, CUNY (CBL)
1534 Bedford Avenue, 2nd Floor
Brooklyn, New York 11216
Office: (718) 804-8883
Email: writers@mec.cuny.edu
Support Us with a Donation!
To carry out our mission, we rely heavily on donations from the public. Please MAKE A DONATION today. Every dollar counts!
Join our email newsletter to get details on upcoming events and programs produced, sponsored, or supported by the Center for Black Literature.
Copyright © 2021 All rights reserved. | Center for Black Literature at Medgar Evers College, CUNY.